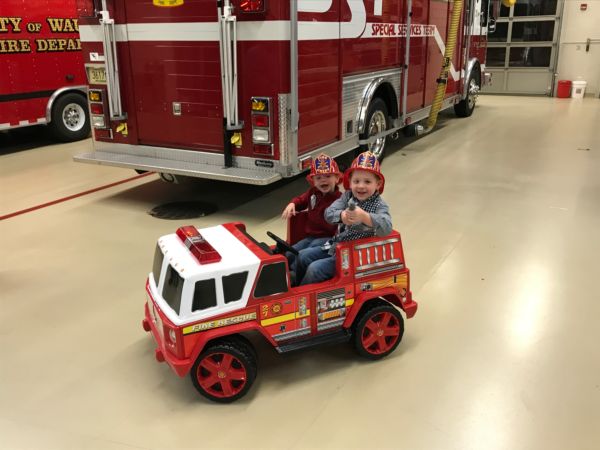 Andrew and his brother enjoying the fire engine
Andrew Korycanek and his grandfather visited Station 5 during a recent open house. We learned that Andrew had just achieved a major milestone in his life; beating Acute Lymphoblastic Leukemia. Andrew and his family were able to come to the firehouse for a dinner, tour, and special reveal of his new truck!
The fire engine is a generous donation from a community member.