Donation to Community Smiles Dental, Waukesha Wi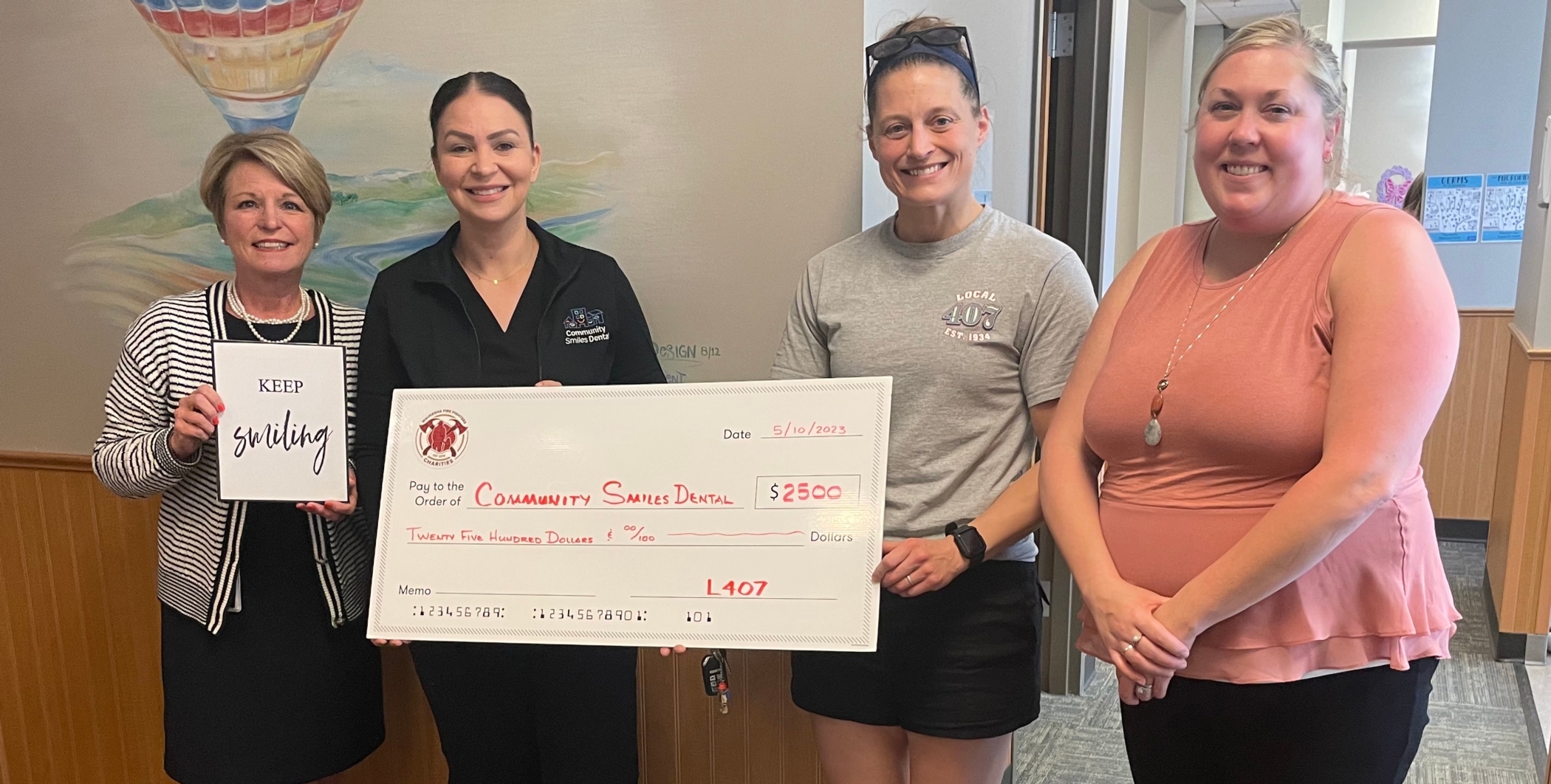 2023 Donation to the Community Smiles Dental Clinic

May 10, 2023 – Charitable Donation
Donation of $2,500.00 to the Community Smiles Dental, Waukesha Wi.
The Professional Fire Fighters for Community Outreach And Safety presented a donation of $2,500 to Community Smiles Dental in Waukesha today. This is an opportunity for the PFFCOAS to achieve their mission of building a stronger and healthier Waukesha. The Community Smiles Dental clinics strive to provide access to affordable and quality dental care to individuals throughout our community.
Member presenting the donation on behalf of the PFFCOAS are:
Taryn Seitz presenting the check to staff from the Community Dental clinic.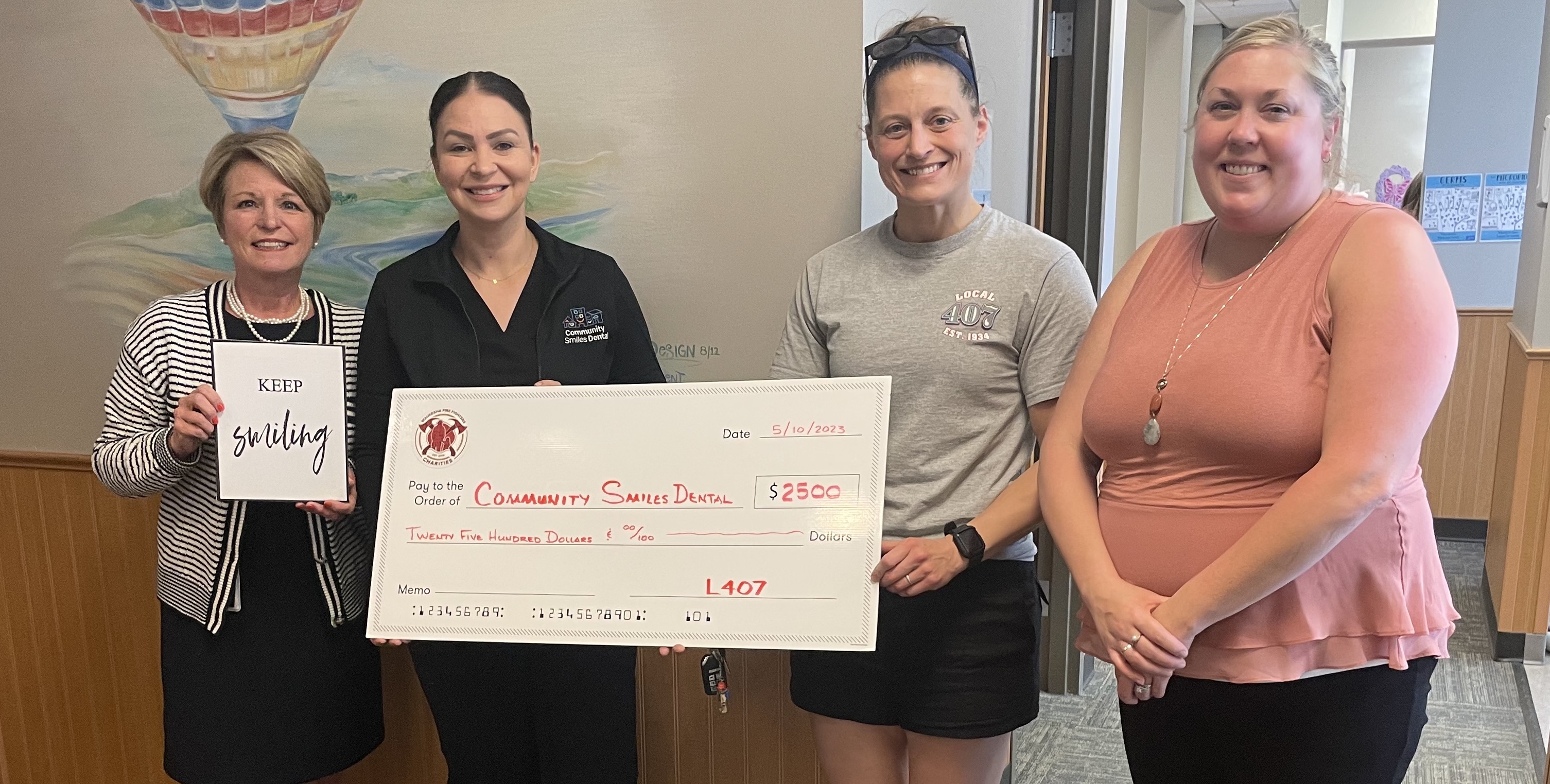 Download:

Community Smiles Donation May 2023.pdf